It is important to note that you will need to reach out to IO Assessment support to retrieve your FTP account credentials. The FTP address shown in this help document may not be the same for your district account and should only be used as an example.
If you follow these steps and cannot connect using Macs' Finder you may need to download a 3rd party FTP client such as FileZilla. You can find instructions for FileZilla here FTP Setup - 3rd Party


From your home screen, select Go ( If you do not see Go, click your home screen background so the top bar reads Finder )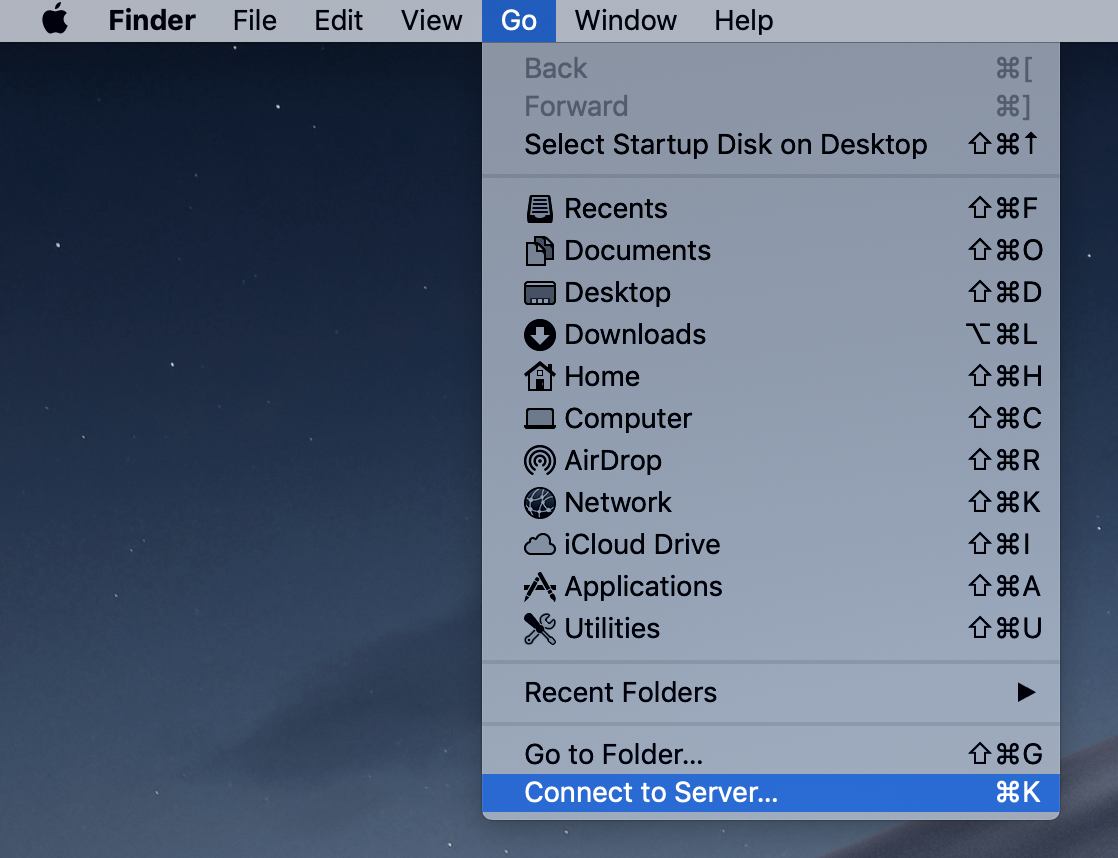 Select the last option Connect to Server


You will now enter the FTP Address provided to you by IO Assessment Support. For this help document we are using ftp://ftp.adrylan.net but please keep in mind the address your school will use may be different. Click Connect after typing out the FTP Address.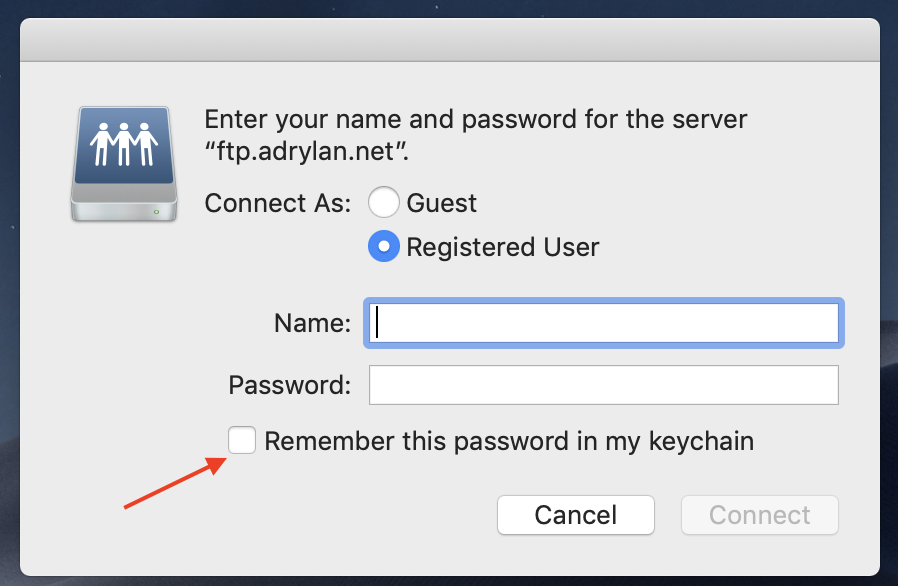 You will be prompted to enter a username and password. (This is also provided by IO Assessment Support). If you would like to save this information to your computer so you do not have to retype out your password make sure to check the box "Remember this password in my keychain"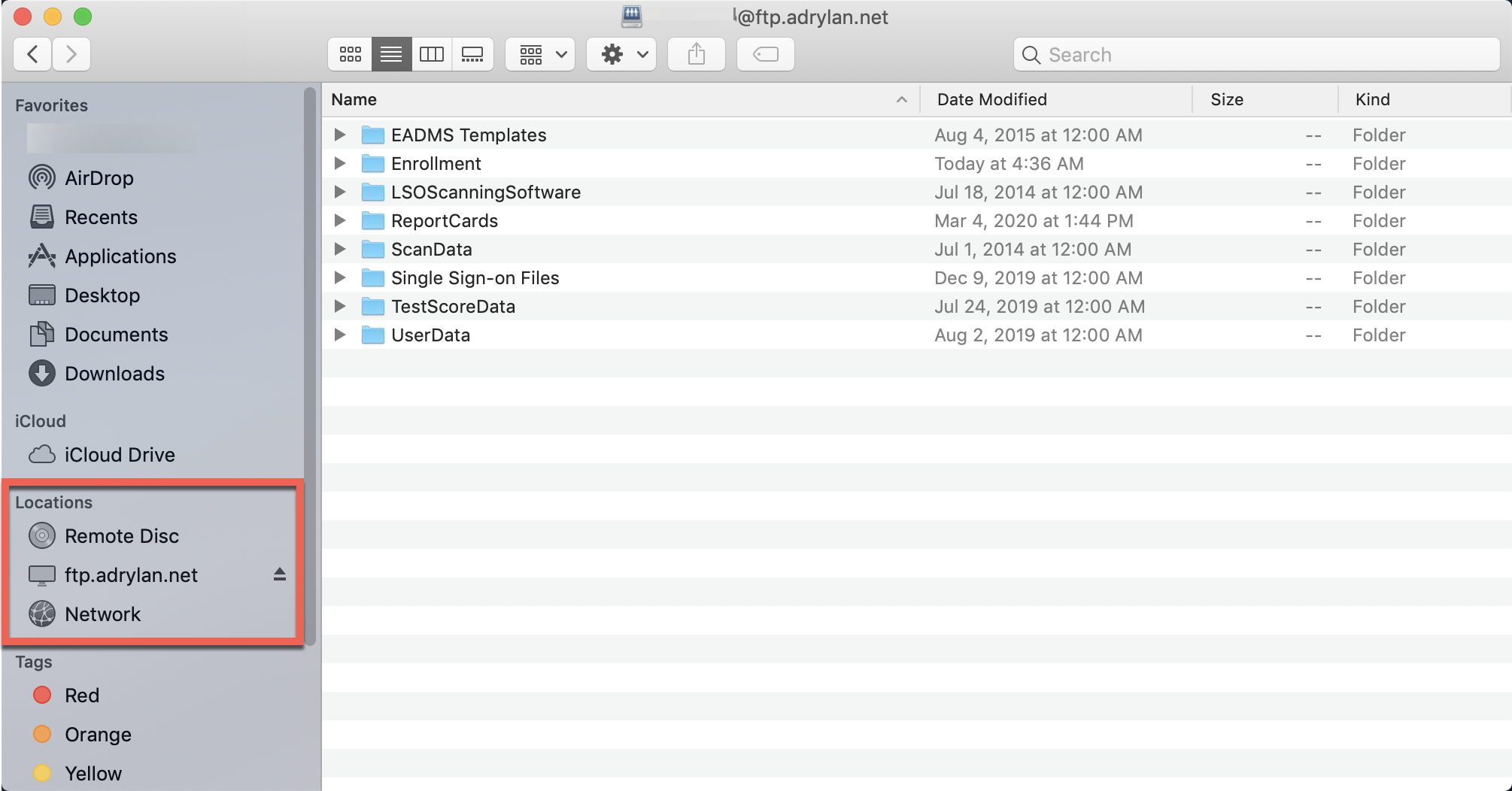 You are now connected to the FTP. You have full access to copy, download and even delete files from your district FTP account. If you close out of this window you can easily connect by looking at the left-hand side of the Finder window under the category "Locations"