There are a few different methods you can use to access your district's secure EADMS FTP site to transfer data such as your SIS enrollment files, state test scores, user account lists, etc.
Basic Method
Using this method, you do not need to download 3rd party software (see page 3
for Advanced Method)
Open Windows Explorer ("My Computer", "My Documents", etc.) [not Internet Explorer]; in the address-bar at the top (where it says "Computer", type in: sftp://mainetl.ioeducation.com

1. In the Login box that comes up, type in your username and password provided
by EADMS to your district's EADMS Administrator.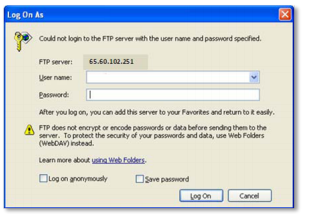 2. To download a file, such as the LSO 4 installer, click-and-drag it to your desktop or somewhere on your computer that you can easily find it. a. LSO 4 requires both "SetupLSO.msi" and "LSO4__Setup_V<version-#>.exe"
3. To upload something (to send us files, such as your enrollment or CELDT data), you can click-and-drag files from your computer/desktop into this folder or the subfolders already created.
a. You should also be able to create additional subfolders, as needed. Be sure to email supportteam@ioeducation.com alerting us of your upload so we can process it ASAP.
Advanced Method – 3rd Party FTP Software
Using this method allows you to schedule automatic uploads, add additional security, etc. You must use an FTPS client program that is compatible with FTPS (secure FTP over SSL/TLS). For further reading: http://en.wikipedia.org/wiki/FTPS
Examples include FileZilla, CoreFTP, and WinSCP - all of which are free.
Filezilla setup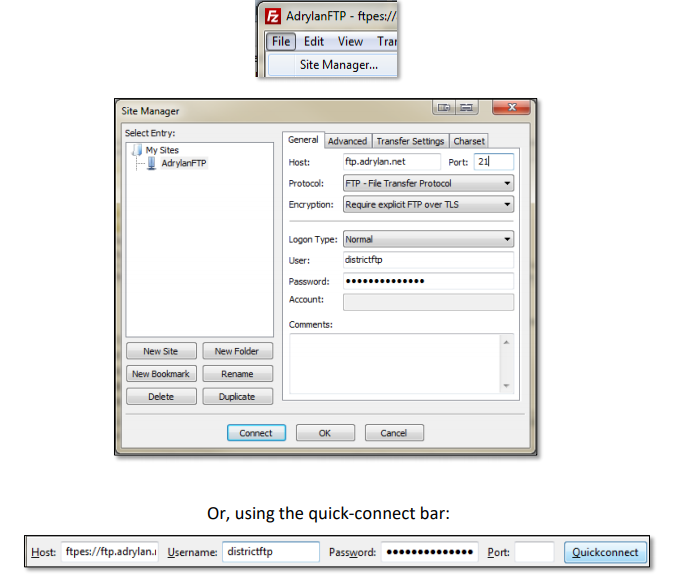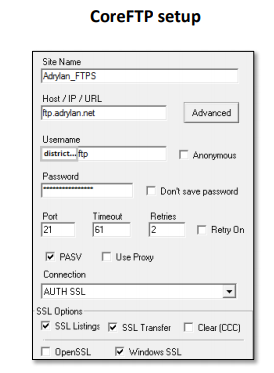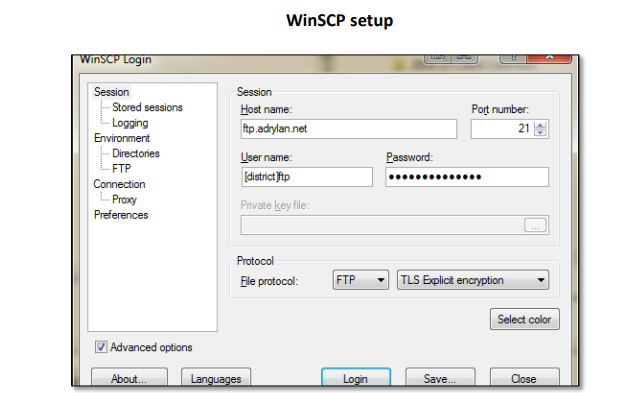 Please do not hesitate to contact at supportteam@ioeducation.com with any questions or if you have any problems connecting to your EADMS FTP site.