These instructions will help guide you through enabling the Text to Speech accommodation for your students.


Step 1: Make sure the Text to Speech checkbox is checked on the Administration window.
Go to Testing>Manage Tests and locate/select your test
Click Edit on the Administration window you wish to enable Text to Speech on.
Scroll down to "Designated Supports/Accommodations - Available only to designated students" and check the box labeled Text to Speech
Step 2: Students need to be added to the Text to Speech Custom Classroom in the system. This is a one-time step. Districts often add all of their students with special needs at one time, which allows teachers to use Step 1 above whenever they want
NOTE: Only a user with System Admin credentials can access this feature. Please contact your district's System Admin for this step.

Go to Utilities>Managers>Custom Class Manager
Select View/Edit for one of the two bolded custom classrooms


Items And Passages - Enables TTS for items and passages
Items Only - Enables TTS for items only
Once you select the custom classroom of your choice, click the Add Students button in blue.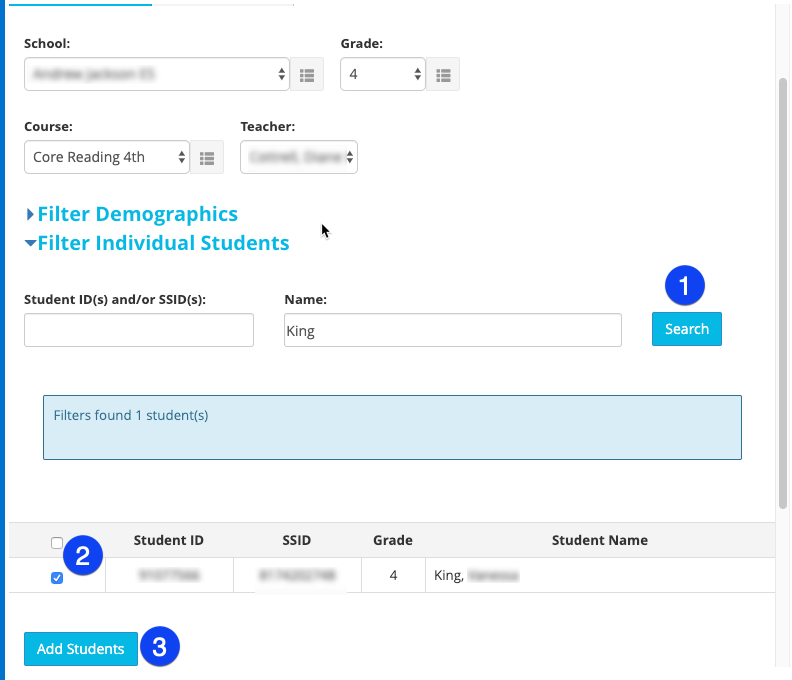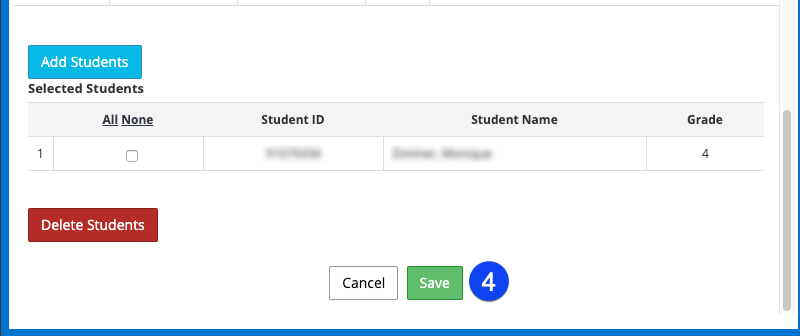 Using the filters or typing in a student name/student ID you can search for the student(s) you wish to allow access to Text to Speech.
Click the checkbox next to the student(s) you wish to add after searching.
Once you've made your selections you have to click the Add Students button.
You must click Save before closing out of this window. (you may need to scroll down to view the save button)
You have now successfully configured Text to Speech. Students who are added to the custom classroom designated for Text to Speech will be able to utilize this feature on tests that have Text to Speech enabled.