These instructions will help you locate the various places to find the Distance from Met (DFM) score type across the IO Assessment system.
Via the CAASPP Dashboard: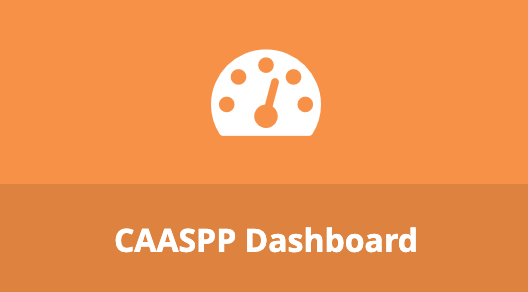 Click the CAASPP Dashboard tile from the home page
OR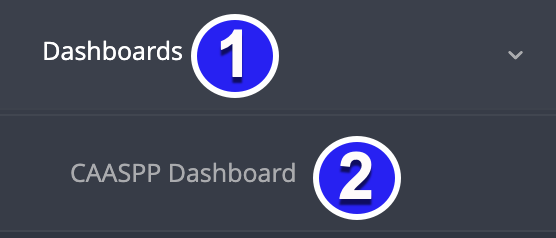 1. Click Dashboards
2. Click CAASPP Dashboard

Look at the DFM column within the Dashboard Student Details
OR

Change the Dashboard tab to Distance from Met +/-
Via Reports: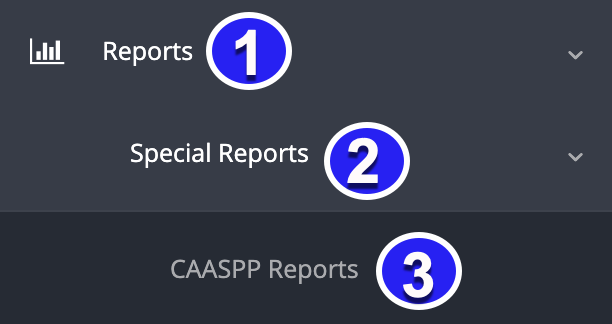 1. Click Reports
2. Click Special Reports
3. Click CAASPP Reports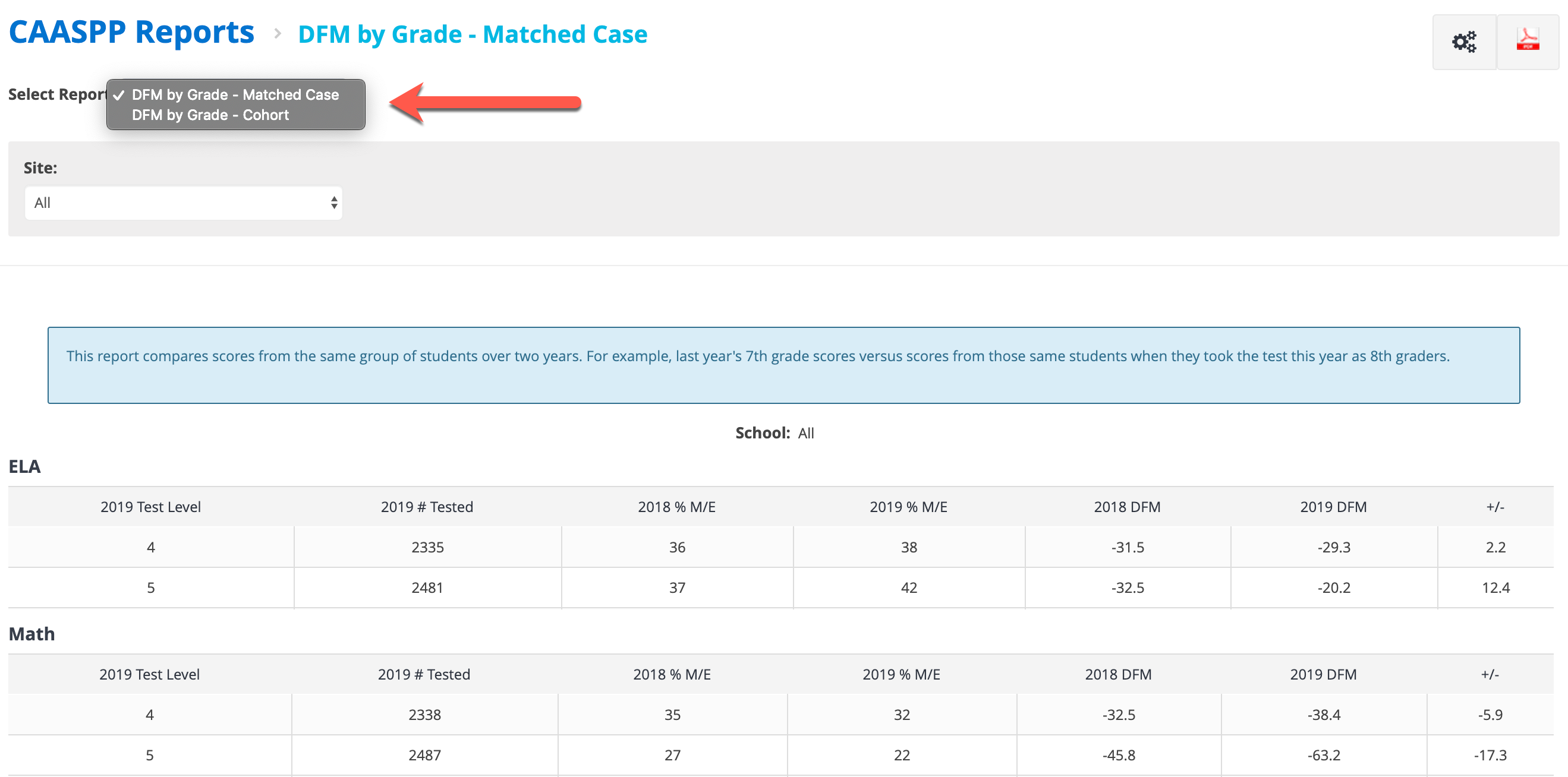 Select the Report type to review the data. This Report can be downloaded by clicking the PDF icon in the right corner.