This tool allows a user to view CAASPP data quickly; including SBAC Summative/Intern, and CAA results. You can filter the data by site, grade level, subgroup, claim, etc. by using the filter tools described below.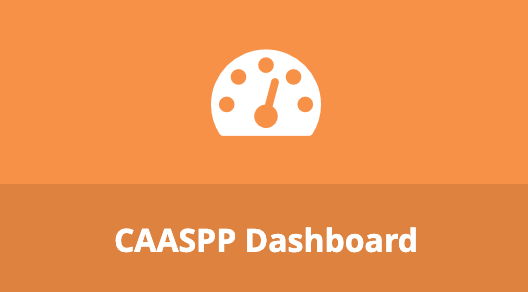 Click on the CAASPP Dashboard tile
OR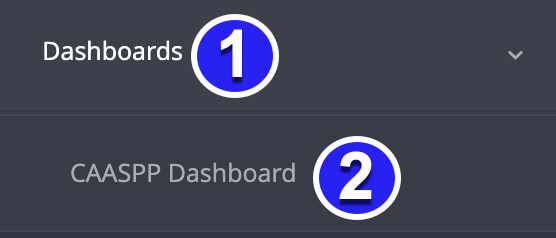 1. Click Dashboards
2. Click CAASPP Dashboard

Select the various tabs to view different types of CAASPP reporting.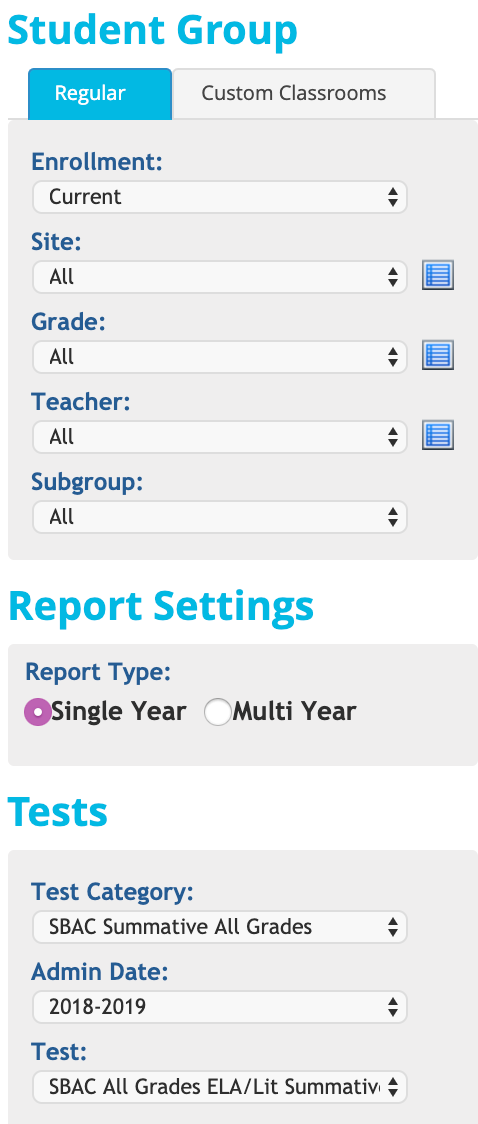 Select filters to specify your search for Student Group, Report Settings, and Tests.

Review data in charts to see how students are performing.

Review data specific to each student in the Student Details section. This information can be printed by clicking the green Excel icon on the right side of the screen.