How to create a Test Key:


To begin, click on the
tile labeled "Create
Test"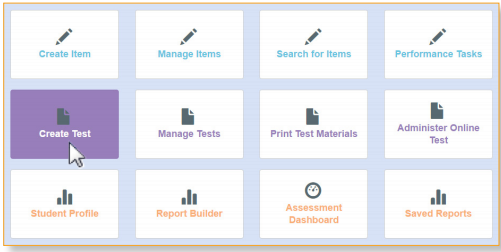 OR if you prefer to use the menu based system

To begin, click on Testing in the menu.


The menu will drop down below your mouse.


» Click on Create Test to navigate to the Test Creation
page.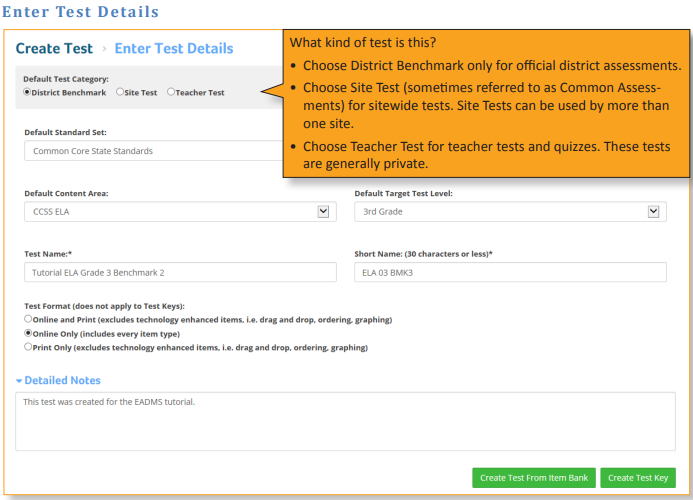 From the drop down menus . . .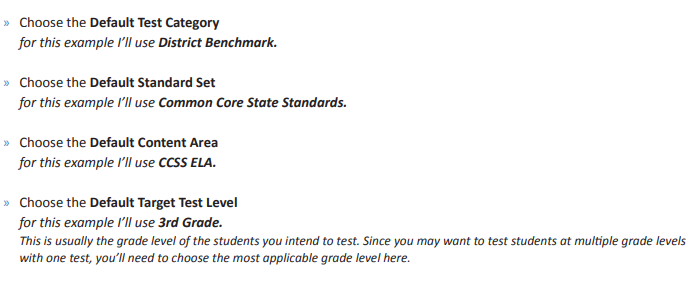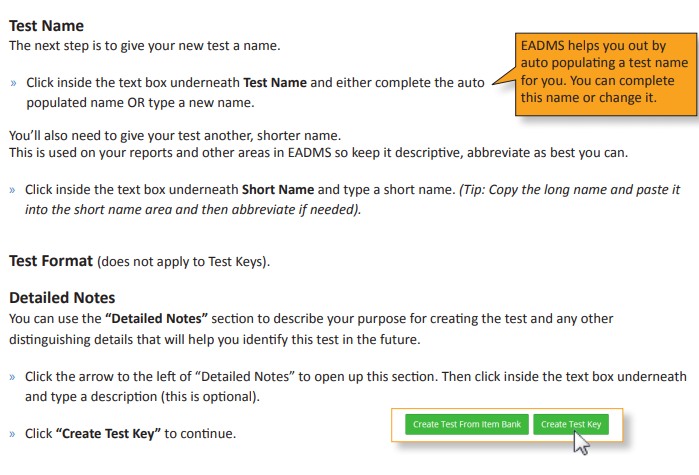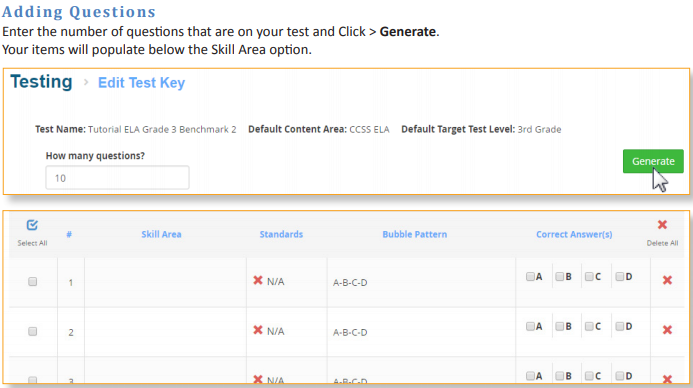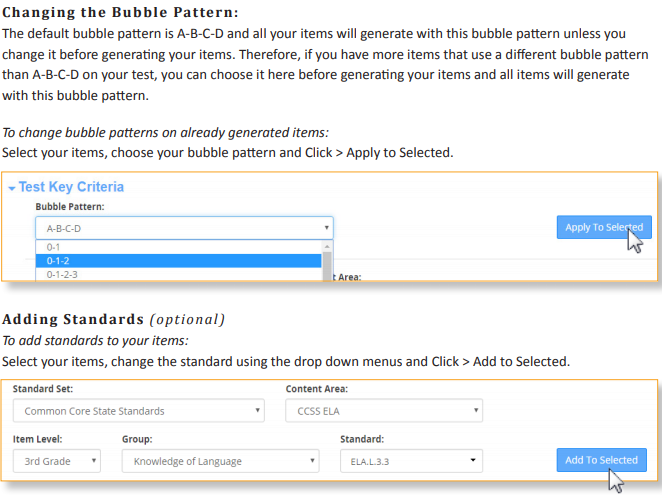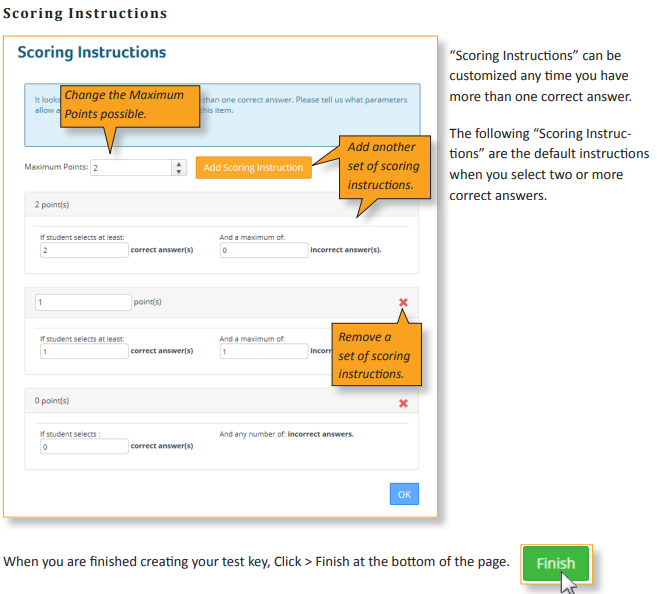 Finalizing the Test :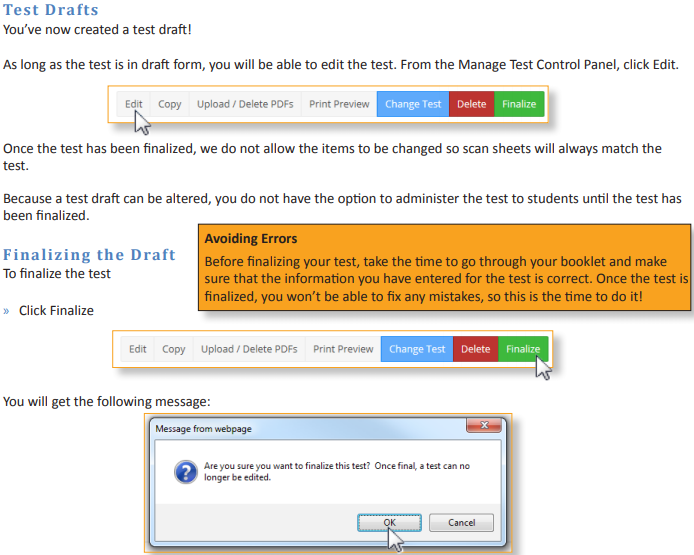 If you are sure you are ready to finalize the test Click OK