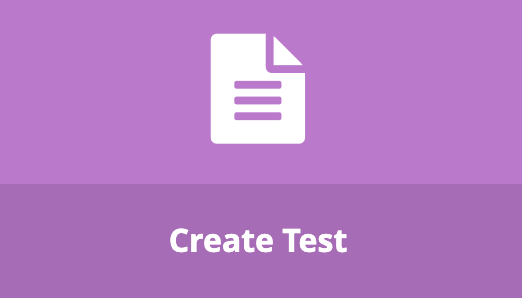 Click the Create Test tile from the home page
OR

1. Click Testing
2. Click Create Test
1. Select the Default Test Category
2. Select the Standard Set, Content Area, Target Test Level, Name, and Test Format
3. Click Create Test from Item Bank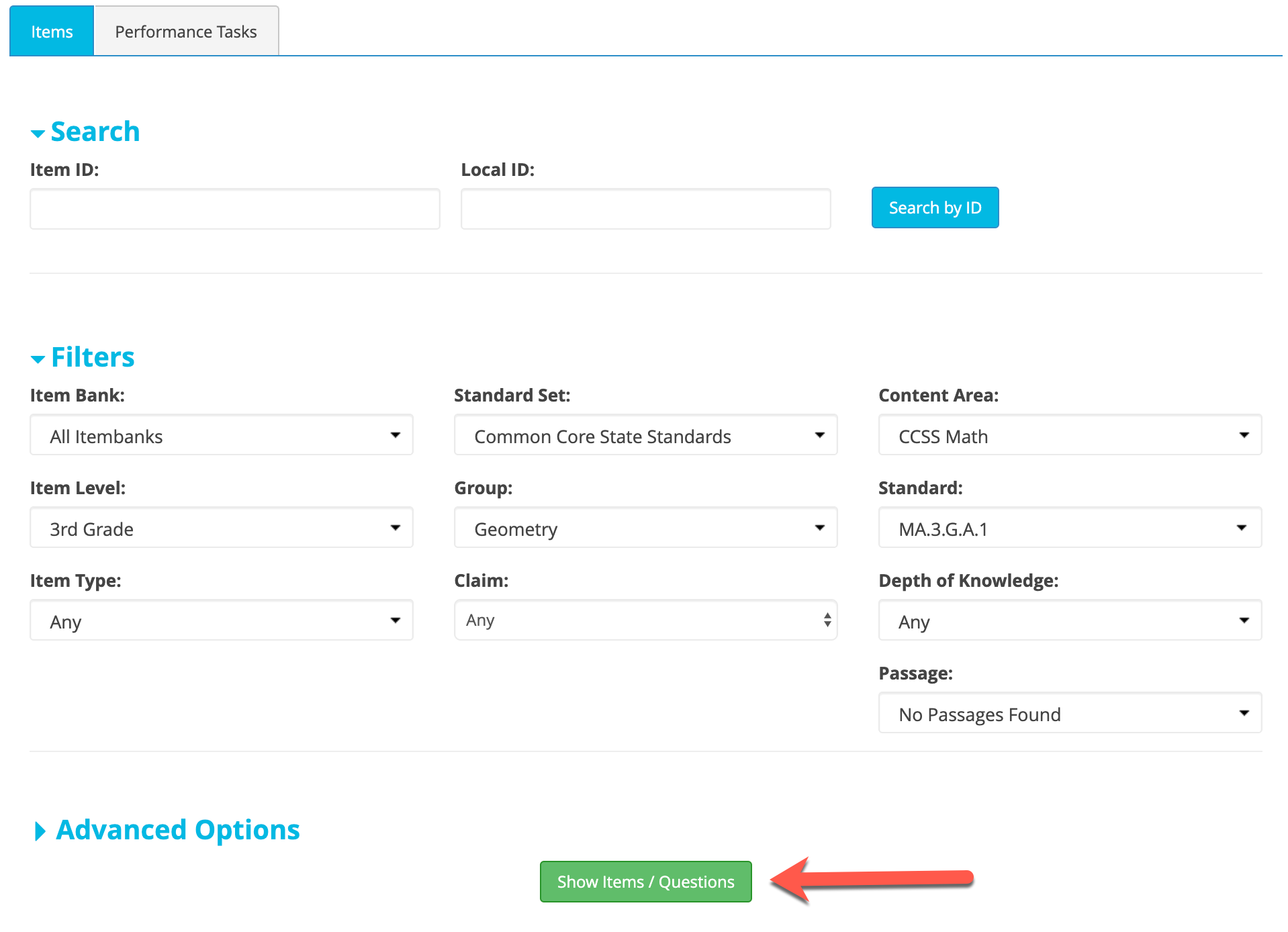 Search for the item ID or use the filters to find items then click Show Items/Questions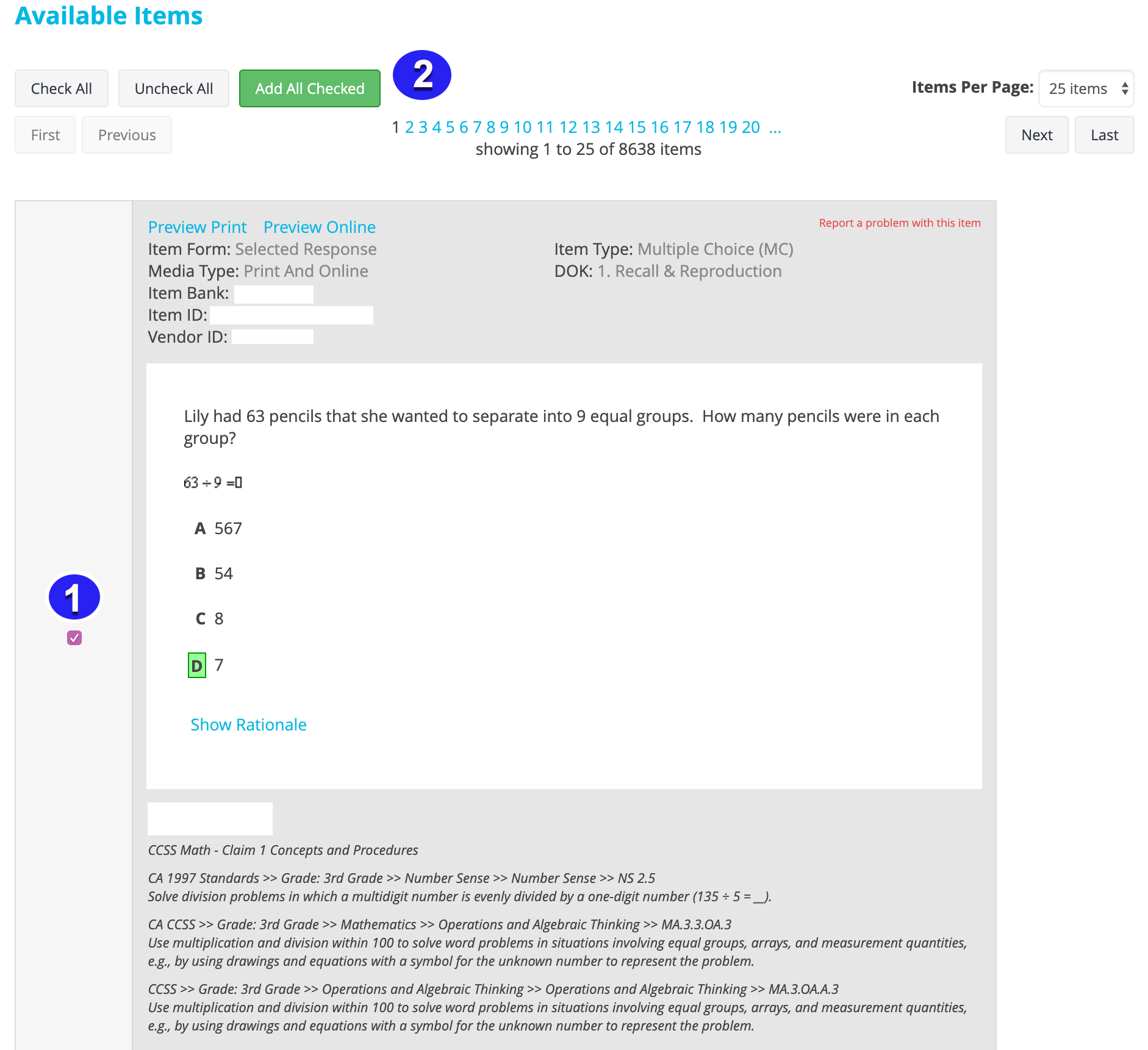 Select the checkbox next to the items you want included on the test then click Add All Checked.

After adding all the items for the test click Save to save as a draft and return at a later time or click Go To Step 2.

On the Sort and Preview page, you can change the order of your items by clicking and dragging them around. Once complete, click Save & Finish.

On the Manage Test page you can edit the general information, owner access, managing access, and make any big changes to the test before finalizing. Click Edit to add or delete items.
You will not be able add or delete items once you finalize the test.
Click Finalize to create your item bank test.