These instructions will help a user find a test in order to generate a test booklet, teacher edition, answer key, scan sheet, student roster, test directions, and rubrics (when applicable).
Click this Tile: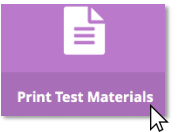 OR
Go to Testing >Print Test Materials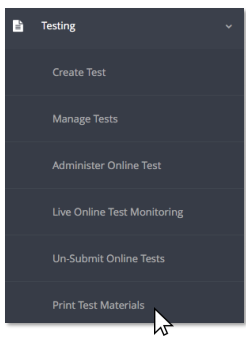 Search for your test, by either using the Filters, and/or the Search field by typing in your test name, or the test ID then click Search. If the test does not show up in this list it has not been set up for printing materials.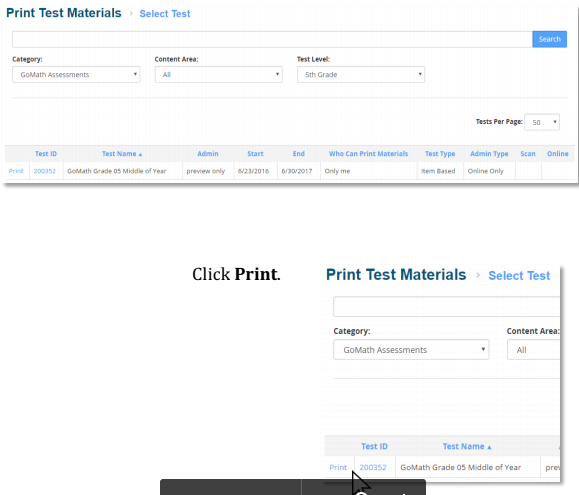 Choose an option, click Print. This will generate a PDF that you can then print.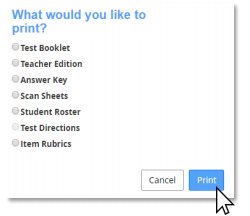 If an option cannot be selected it is
either unavailable for this test or has
not been set up for this test within the
Manage Test control panel.