These instructions will show you how to print SBAC Student Cards.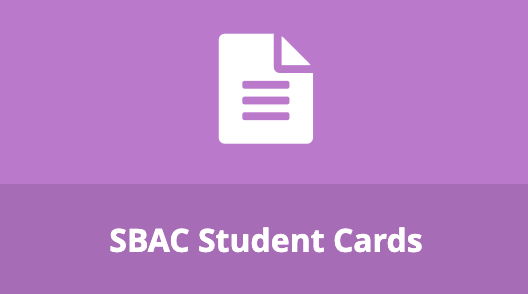 Click the SBAC Student Cards tile from the home page
OR


1. Click Testing
2. Click SBAC Student Cards

Select your student group then click Generate Report.

Click the PDF Icon in the top right corner to generate the PDF.
Print the cards from the PDF and disburse them to students.