Please follow these steps to export your MDTP test results for import into your EADMS assessment system.
1. Log into MDTP. Click on the Classes section on the left panel, then Assigned Tests below it.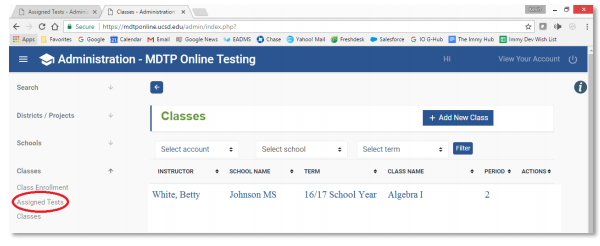 2. Select your test from the dropdown, click Filter > Select all > View Combined Report.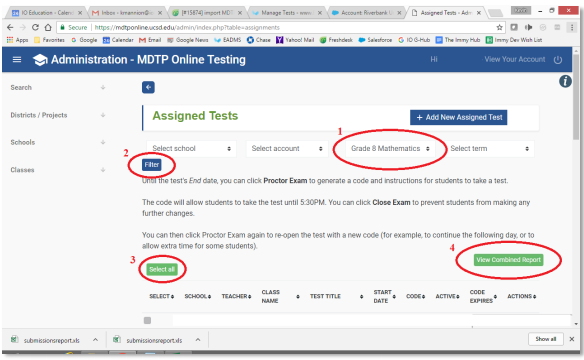 3. Another tab/window will open. Click Individual Results > Individual Details.

4. An Excel file will download to your computer. Please rename this file to match the name of the test. Upload to your EADMS secure FTP site then email support@eadms.com to import. CC your implementation manager to keep him/her in the loop.
We will notify you when your scores have been imported. We will import the Overall score and the Topic subscores with MDTP cutpoints. Please do not hesitate to contact us with any questions.