These instructions will help you extract the core files you wish to display in iO Education (Assessment or Insights)
Login to SAM and click the Roster tab. Then Click Export at the bottom right: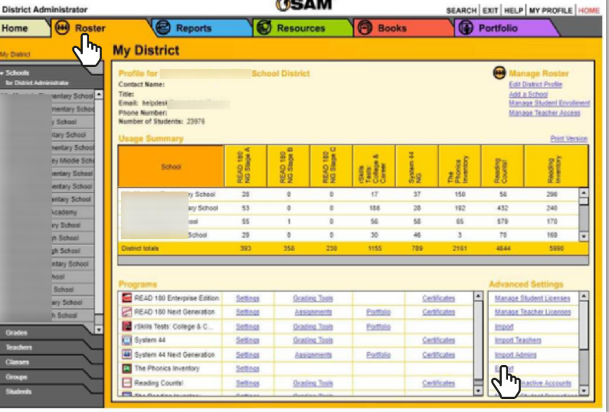 Choose Export CSV Roster Data: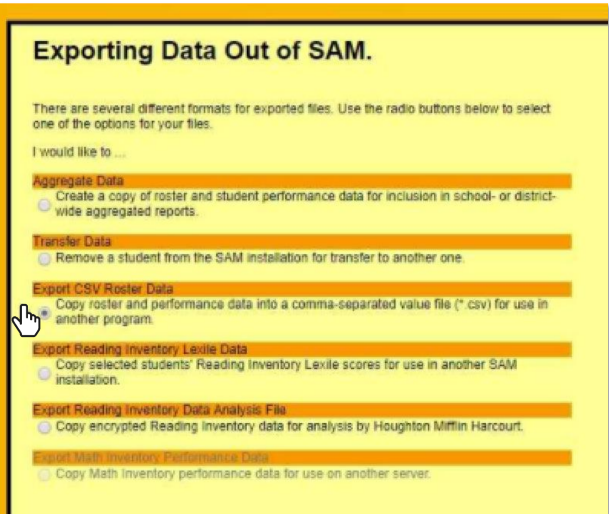 Select All schools, All teachers. Then Click Next at the bottom right.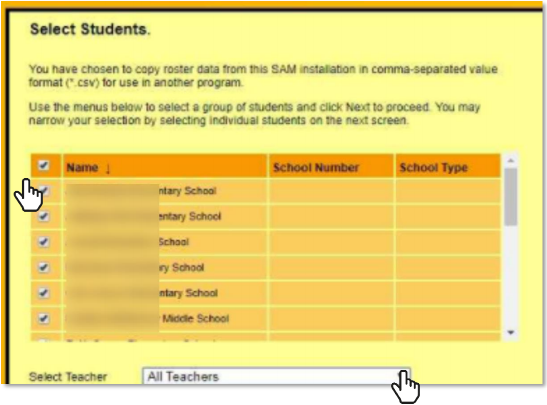 You can select All Dates, or you can enter window dates. Then click Next.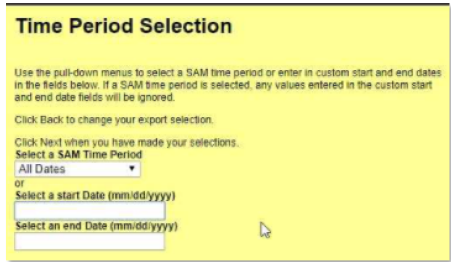 In the SAM Server option, deselect everything except the core student data (name, ID, birth date, grade, Tests, and Score types) or it will be too much (see red note below)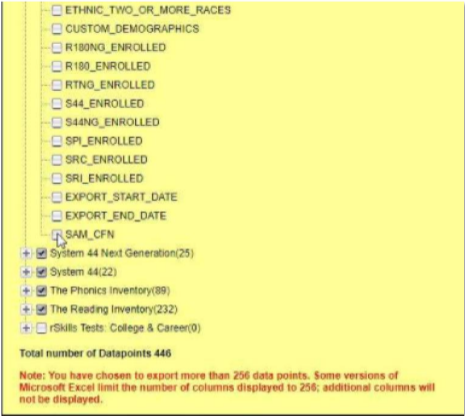 Then Click Export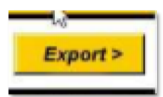 Click the Home tab. The status of your file export appears in the message area. When it's ready, click "Show me..."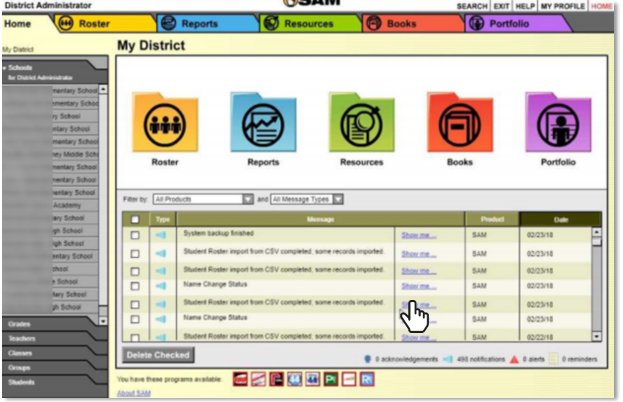 Save the file locally. Drop it into your IO education FTP folder. Send an email to support@eadms.com and CC your Customer Sucess Manager tat you have done so.