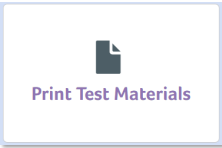 Click the Print Test Materials tile
OR

1. Click Testing
2. Click Print Test Materials


Search for the test ID by using the filters or scrolling through the list below.

Tip: If you do not see the Test ID you need, be sure you have access to print materials by contacting the owner of the test.

Click Print next to the Test ID number.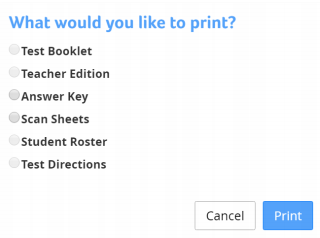 Select what you need to print and click the blue Print button.
Tip: If the option to print Scan Sheets is unavailable check to see if the testing window is open and if online only items are included within the test. If the testing window is closed, you must wait until it opens to print the materials. If online only items are included within the test, you will not be able to print Scan Sheets.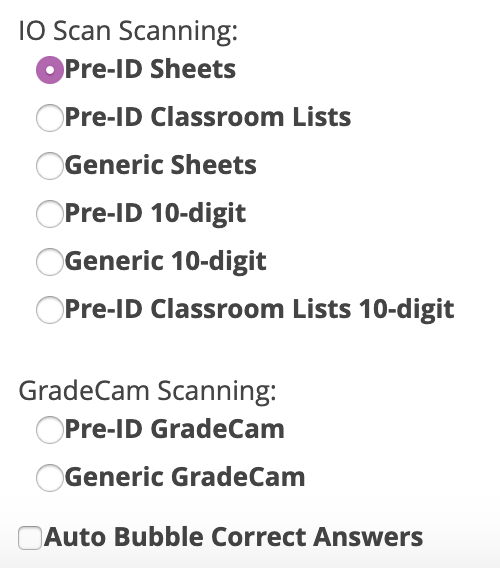 Select the type of Scan Sheet you would like to print and click Next. Pre-ID Sheets will include the students information and Test ID when printed. Generic sheets will be blank when generated.
Not all districts have access to GradeCam. Please use IO Scan if GradeCam is not an option.
For optimal scanning accuracy, verify that the bubble groups do not overlap or go past the tick marks on the left hand side prior to printing. You can do so by reviewing your scan sheets in the PDF before printing.

Select your student group by using filters then click Generate Scan Sheets.
The scan sheets will be downloaded into a PDF.