These instructions will help you generate a session ID to administer a proctored online test.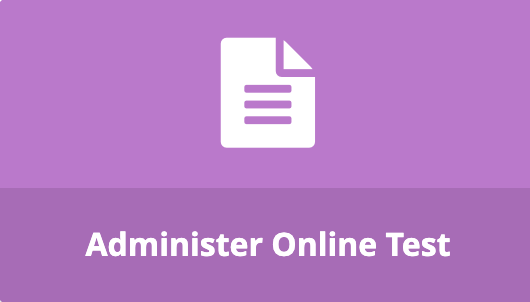 Click the Administer Online Test tile
OR


1. Click Testing
2. Click Administer Online Test

Enter the Test ID in the Test Search bar or scroll down the list of tests and click Select.

Make sure Administer Test is selected and click the green OK button.

Enter number of minutes (up to 10,080 minutes) students will have to login to the test.
Please keep in mind the amount of minutes you enter is only the time students have to login to the test after you start the session. This is NOT how long students have to complete the test.
Click the green Start Session button.

The Session ID will generate and you will give this to your students to login to the test.
If you click "Start Session" again, a new session ID will be created.