Cutpoints must be applied to the test in order to have data in the Performance Level Report.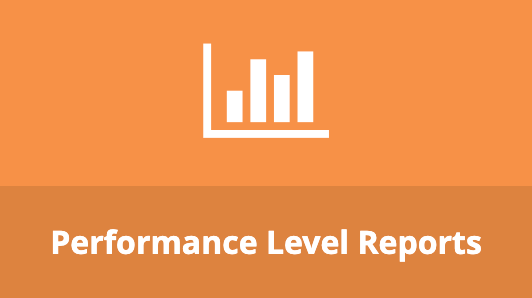 Click the Performance Level Reports tile from the home page
OR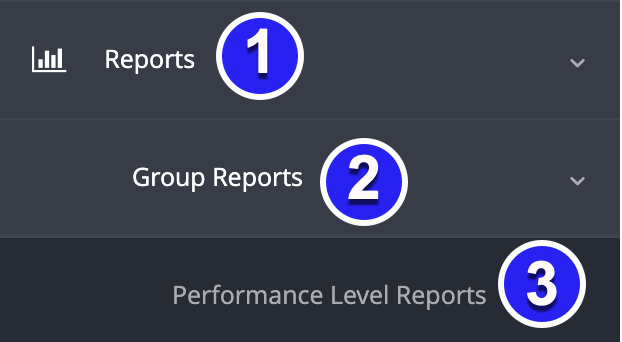 1. Click Reports
2. Click Group Reports
3. Click Performance Level Reports

Use the filters to select your desired student group then click Next.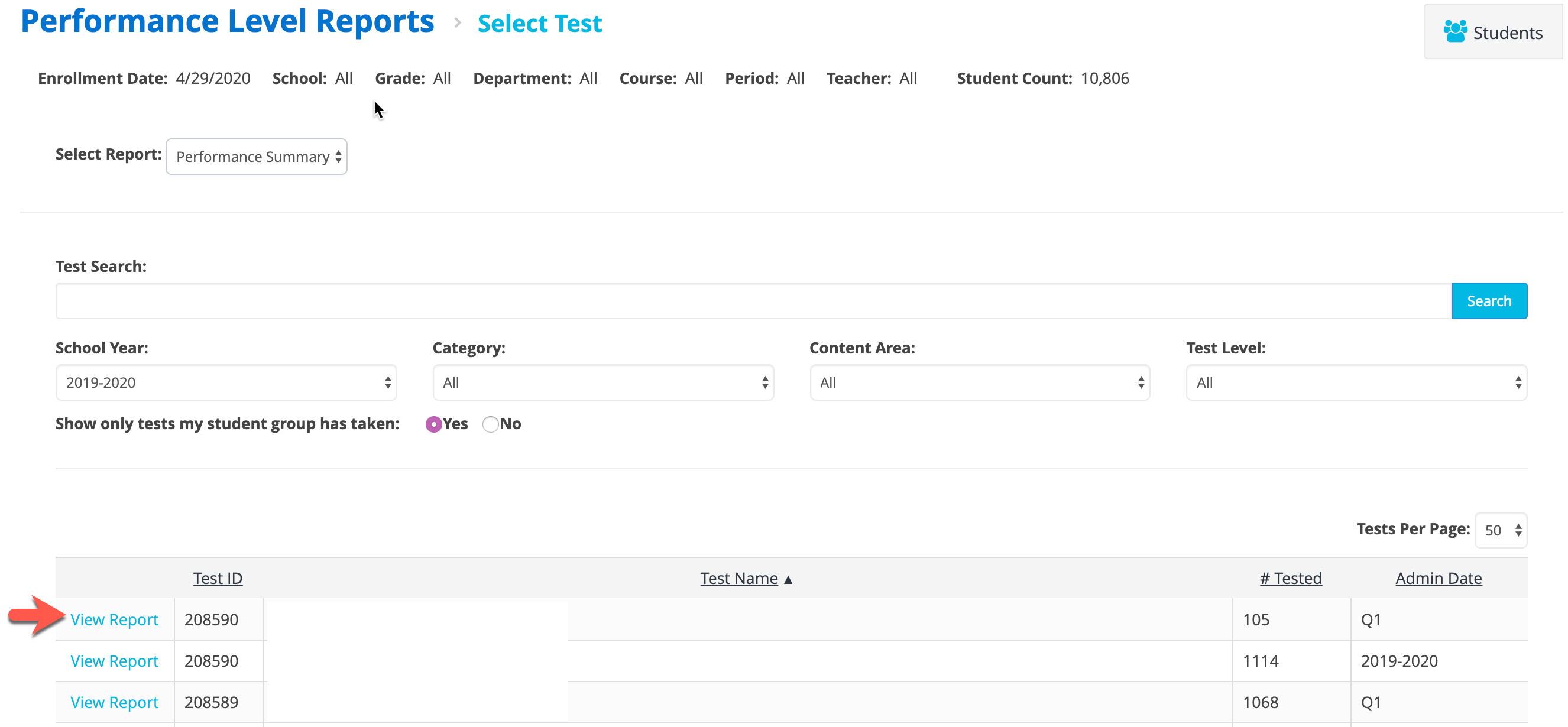 Search for the Test ID then click View Report.

Change the Select Report menu to Performance Summary for numerical data or Performance Levels to see a chart/graph of data.

Use the Quick Options section to change how you want to view the report. Also, select subgroup and column options.