This is how the student and parent can use the Student Portal, and what information can be found within it.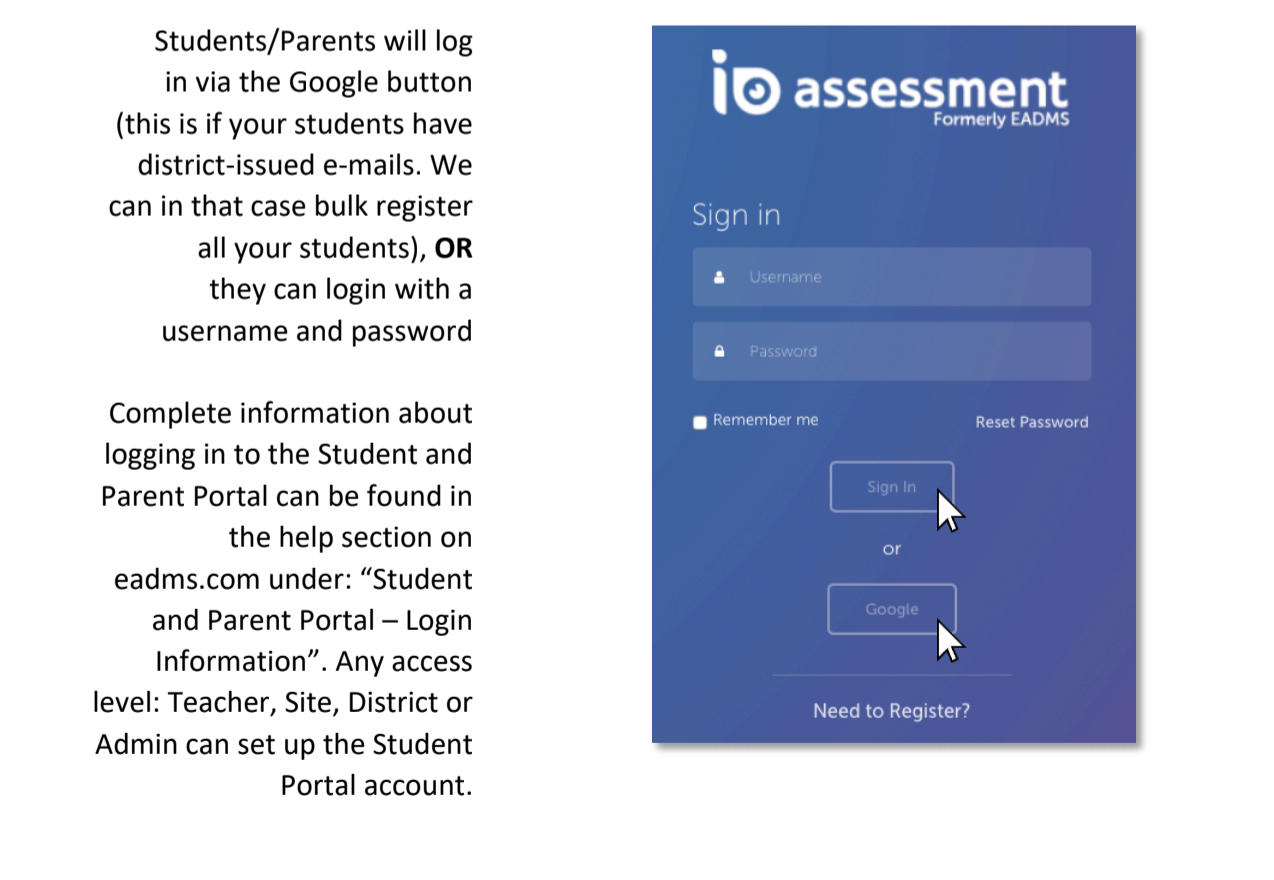 The welcome page will state the student's name, and results of tests that they have taken which have been enabled in the Student Portal. To have the test displayed in the portal for students to view, go to Manage Tests, select your test and either schedule the test or edit the existing Administration Window:

In order for the test to show in the portal, make sure to check Show Test in the dropdown.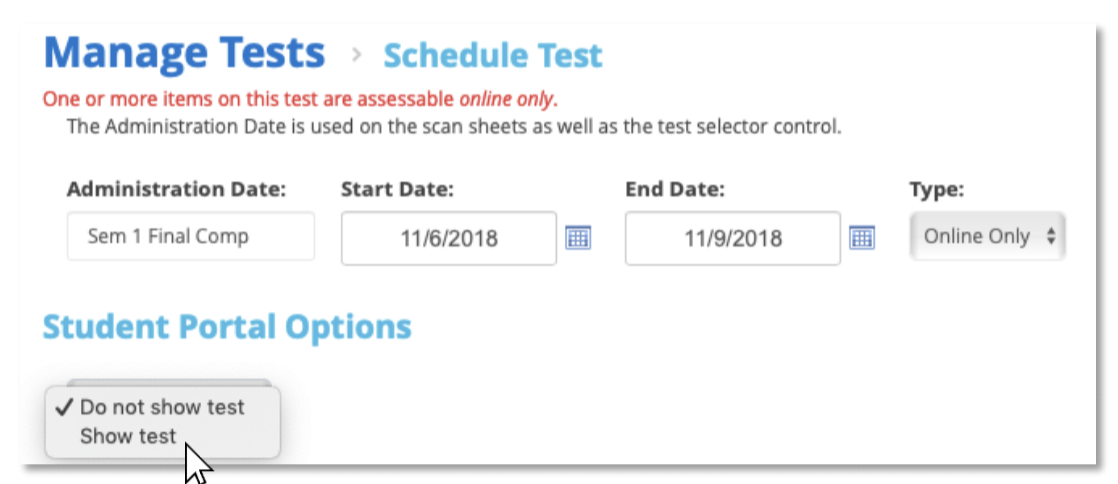 On the left hand side of the welcome screen, students can also access online testing.
Note that testing from this page is not secure. To set up a secure testing mode, see the help doc on eadms.com named: z - System Admin - Secure Testing Options for Chromebooks and Windows.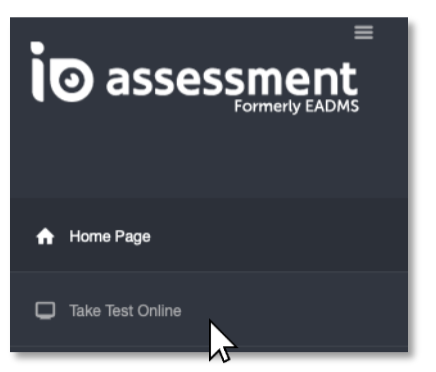 Now that the assessment has been made viewable in the portal, the student can take a closer look.

By clicking on View Details on of the tests – a student can see a summary view of how they performed on each question. Click each question number to see detailed information.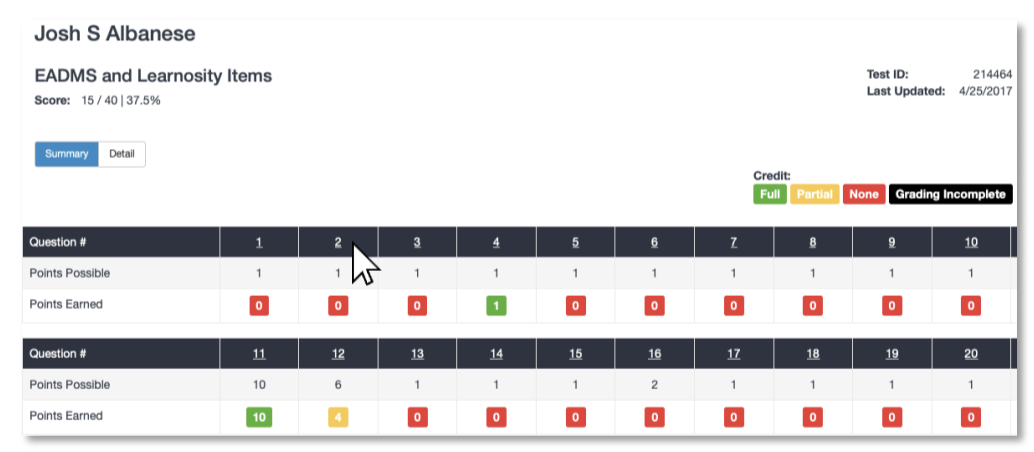 By clicking on the Detail button, the student can see each question, what he/she answered, the rationale, the correct answer, and the attached standards – depending on how the teacher set it up (same as clicking the question number above).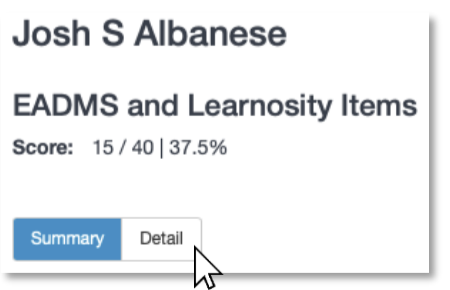 Click the arrow to move to the next question: