If you are planning to administer an IO Assessment test via the paper/pencil method, follow these steps to print out the respective materials you will need.
Click this tile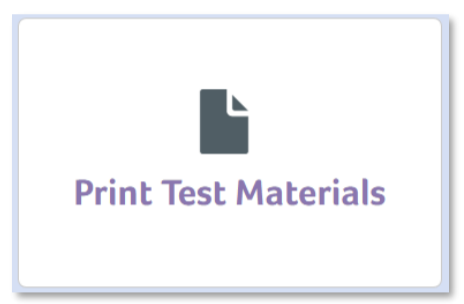 OR
Click Testing > Print Test Materials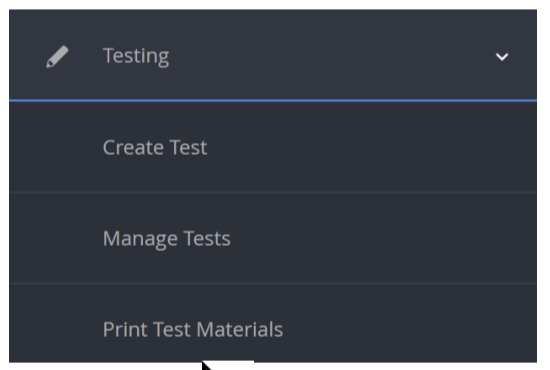 Locate the test you want by using the Search field, and/or narrowing down using the filters shown here:

Click Print next to the test you want.

Click the button next to the materials you would like to print, then click Print.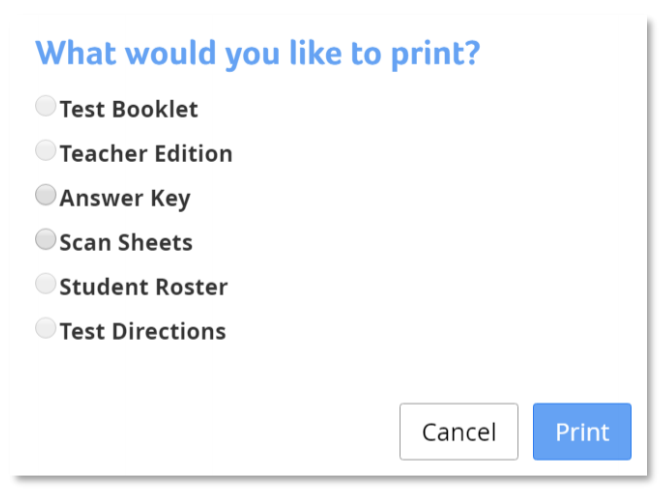 This will generate a PDF at the bottom left of your screen, which you can then print in the normal way.